Special Website "Undisclosed Origin of Volute" Open
Thank you very much for visiting the website of AMCON INC.
We are pleased to announce that a special website "Undisclosed Origin of Volute" has been opened.
Our main business at the time of foundation was maintenance of septic tanks and wastewater treatment facilities.
How we could produce Volute Dewatering Press?
What was a hint, which was hidden in the daily routine, to avoid clogging problem?
If you are interested, please do have a look.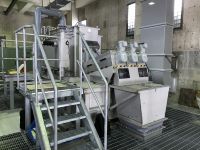 No need to change operational settings even when sludge concentration fluctuates
Sewage treatment plant in Japan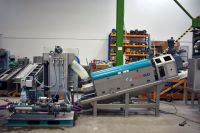 From zero treatment to the best sludge treatment experience
Plastic recycling factory in the Netherlands