AMCON INC. Website Renewal
Thank you very much for visiting the website of AMCON INC.
We are pleased to announce that the official website has been renewed to improve the usability and accessibility.
Some pages, for example Maintenance of Plumbing Systems for Residential and Commercial Buildings,
and Water Quality Testing & Various Environmental Analyses, etc., are now under construction, but will be opened soon.
We will endeavor to provide our products and services to solve our valued customers' problems and
look forward to your continued business and support in the future.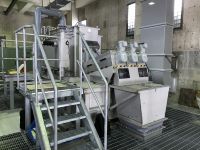 No need to change operational settings even when sludge concentration fluctuates
Sewage treatment plant in Japan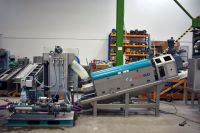 From zero treatment to the best sludge treatment experience
Plastic recycling factory in the Netherlands