Case studies and testimonials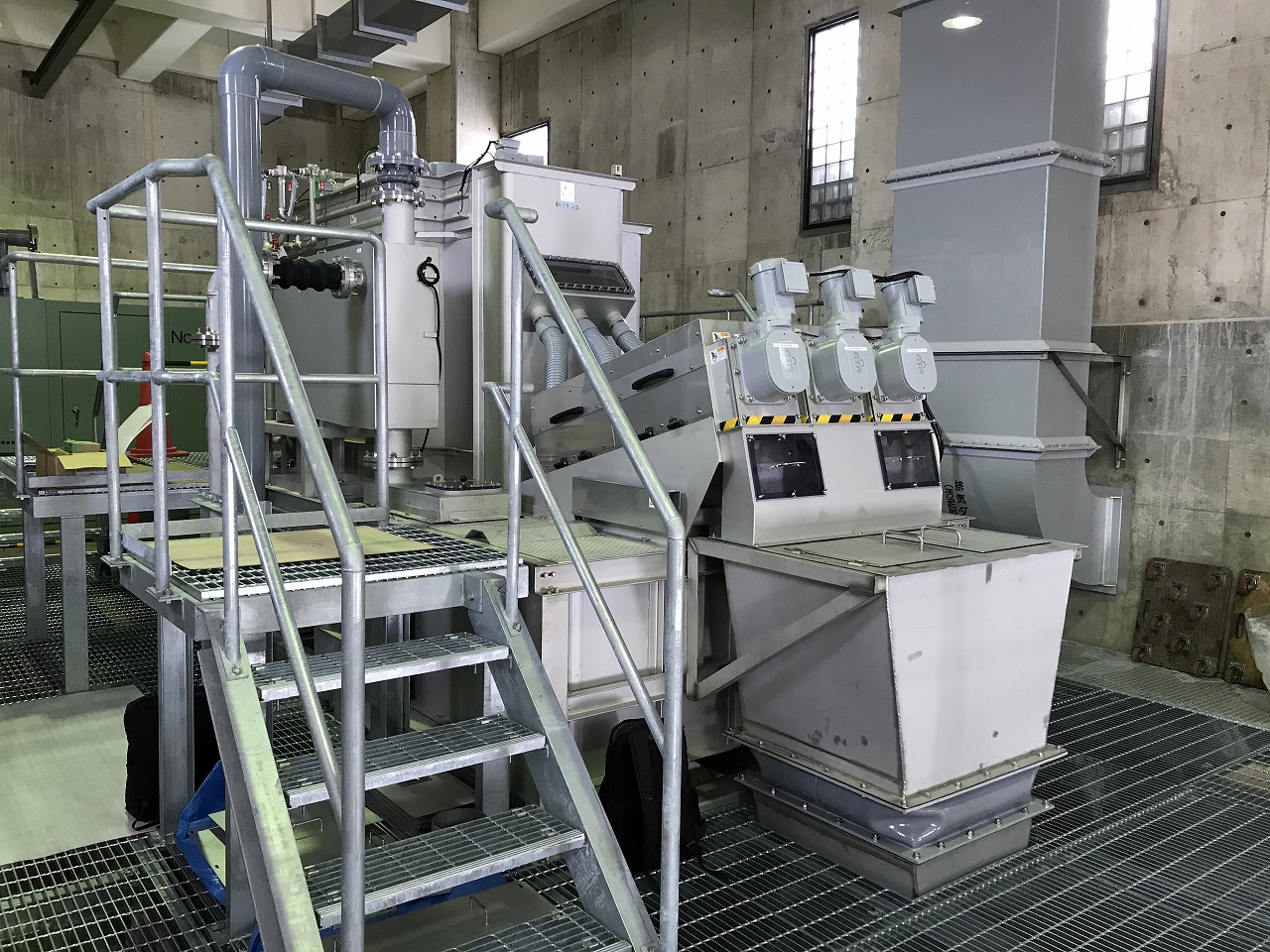 Sludge treatment equipment/water treatment chemicals
No need to change operational settings even when sludge concentration fluctuates.
Sewage treatment plant (Niigata Prefecture) in Japan
Sludge dewatering press

Sewage treatment

Operating cost reduction

Control for concentration fluctuations

Replacement of dewatering machine
Sewage treatment plant (Niigata Prefecture) in Japan
Their problem
This sewage treatment plant was planning to renew its dewatering machine due to aging of the existing centrifuge. The new dewatering machine was required to have a lower running cost than that of the centrifuge, and to maintain a stable dewatering performance despite fluctuations in sludge properties since we know seasonal fluctuations in sludge properties have a significant impact on the moisture content of dewatered cake in the existing dewatering machine.
AMCON's solution
We first conducted a performance verification test  using actual equipment at a sewage treatment plant to see if the VOLUTE™ sludge dewatering press can fully meet customer requirements during the summer season when the performance of the existing dewatering machine was affected. The result of the test demonstrated sufficiently satisfactory performance for the customer to employ the VOLUTE™ DW series with confidence.
After installation of the DW series
①Stable sludge treatment realized by dealing withconcentration fluctuations
The sludge dewatering press is operated only on weekdays, five days a week, and waste activatedsludge generated on weekends is stored in a storage tank. When the dewatering press is operated at the beginning of the week, sludge from the storage tank with unstable concentration will be fed into the dewatering press. The DW series' control corresponding to concentration fluctuation enables operation with consistent dry cake production and quality filtrate without having to change the operation settings each time the sludge concentration fluctuates.
②Energy-saving achieved
Compared to the centrifuge with a high-speed rotor, the VOLUTE™ consumes much less electricity, thereby resulting in a significant reduction in electricity costs.
③Operating costs for thickener reduced
Having an integrated structure that handles the two processes of thickening and dewatering in a single filter element, VOLUTE™ allows the user to feed even low-concentration sludge without thickening directly from the OD reaction tank into the machine. The introduction of VOLUTE™ enabled switching to direct dewatering from the OD reaction tank, which allowed the user to disuse the conventional thickener, thereby reducing operating costs such as electricity and maintenance costs that had previously been incurred.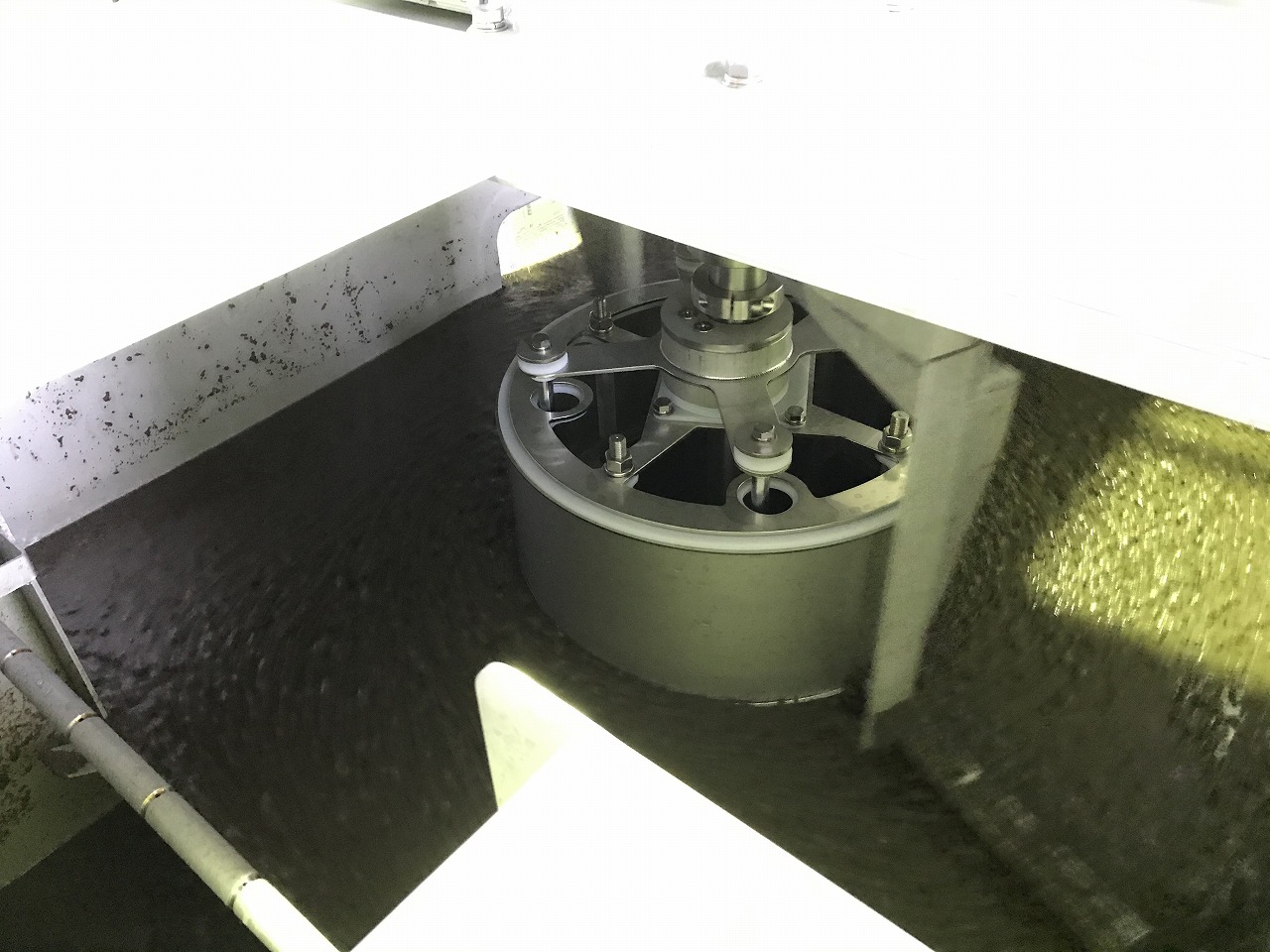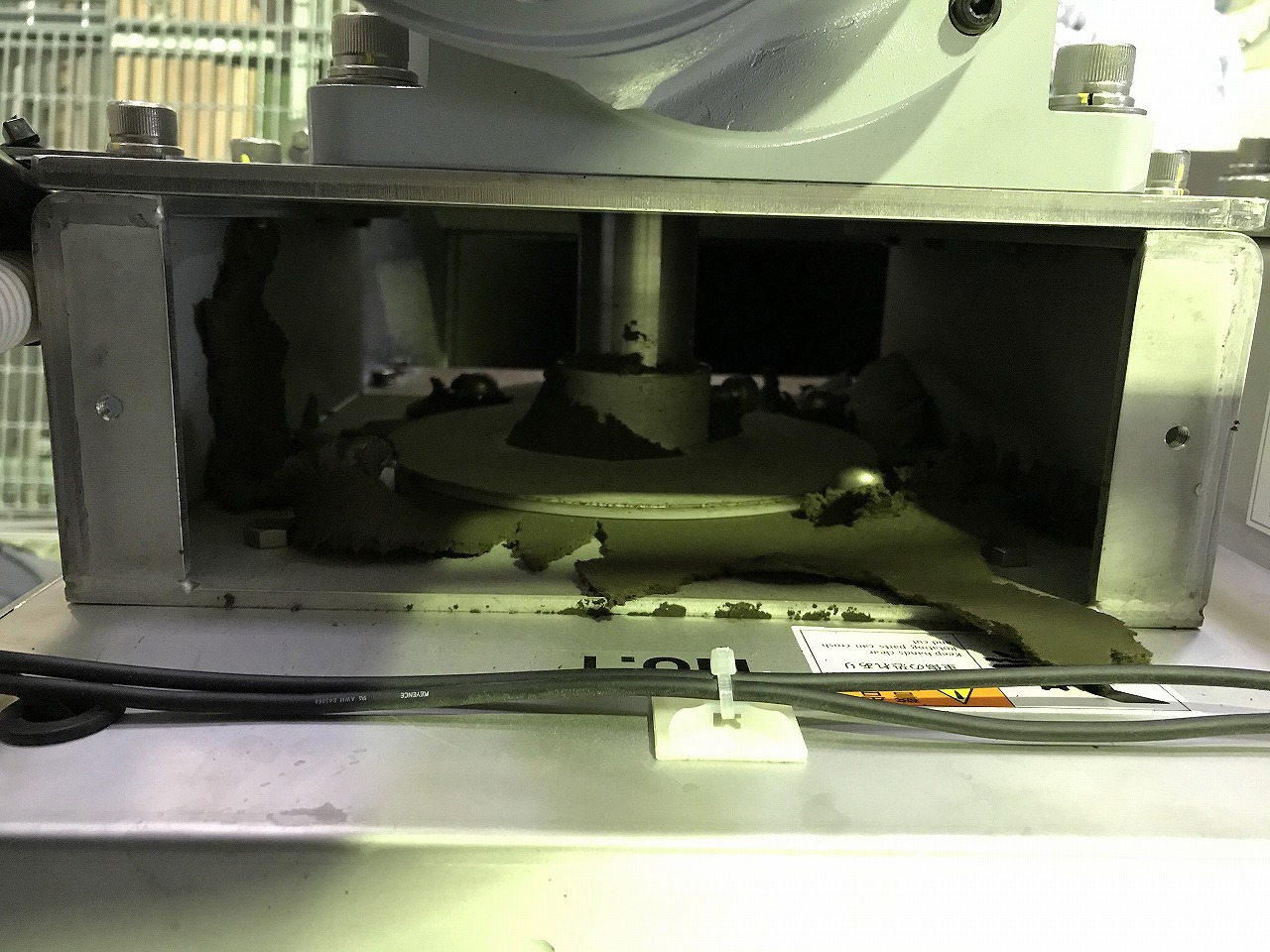 Customer comments
We received a comment from our customer, saying "All we have to do is just push the automatic switch at the beginning of the day and turn it off in the evening. The automatic control makes it easy to manage operation without any manual intervention.
(Completely unattended operation is also possible by setting a timer inside the dewatering press).
Introduced product/Service/Inspection menu