By product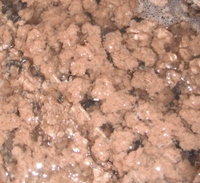 Confectionary and retort-packed food plant
This nationally-known factory, famous for confectionery and retort-packed food, dewaters its waste activated sludge with VOLUTE™ EC-202 model. They had used powder polymer manufactured by another manufacturer. However our staff realized the flock is in poor condition when he visited their factory. When you use a wrong polymer, polymer adding rate tends to be higher in order to make flocks. Furthermore, in the first place, water content becomes worse due to unsuitable polymer to the sludge. We would like our clients to use polymer that maximizes its dewaterability the best than unsuitable one. We selected the most suitable polymer from Hybrid V and offered the replacement of existing polymer.
Available throughout Japan! Feel free to contact us for any inquiries
about water quality testing & various environmental analyses.
Inquiries about Water quality testing & various environmental analyses
Drinking water, bathtub water and other water quality testing
Hygiene testing (swab test)
Wastewater and soil analysis
(measurement certification business)
Inspection of private waterworks
Air quality measurement
Radioactivity measurement
Sale of large business-use water filters and household water filters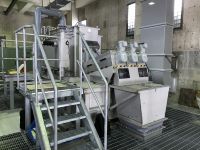 No need to change operational settings even when sludge concentration fluctuates
Sewage treatment plant in Japan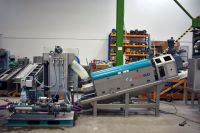 From zero treatment to the best sludge treatment experience
Plastic recycling factory in the Netherlands