Secure treatment for high oil content sludge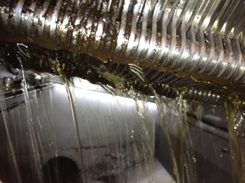 Coffee manufacturing plant in Thailand
Problem
An instant coffee manufacturer in Thailand had dewatered sludge with a filter press.
10 to 20 percent of the coffee beans is oil, which has caused clogging of the filter and trouble to stop the equipment for maintenance.
AMCON's offer for a solution
The self-cleaning mechanism enabled VOLUTE™ to stably dewater the oily sludge, which easily causes clogging and is difficult to be dewatered.
The customer is satisfied with the continuous dewatering without using wash water for clogging prevention.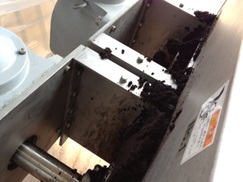 Feel free to contact us for any inquiries
about sludge treatment and wastewater treatment.
Inquiries about Products, operation instructions, troubleshooting and repairs
Sludge Dewatering Press & Thickener
Sludge dryer & sludge dewatering and fermentation system
Water Treatment Chemicals
Other Products
Inquiry by Phone

+81-45-540-8580

Weekdays 9:00~17:00