Effectiveness in dewatering of digested sludge generated by the biomass process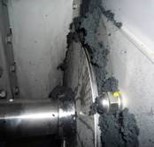 Volute can treat various sludge, not only biological and DAF sludge but also digested sludge,
which is the only one advantage that no others have.
The result of water content at 83.9% in this food factory satisfied the customer.
Please feel free to contact and consult with us for sludge from biomass process.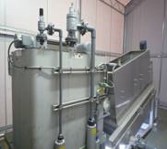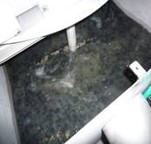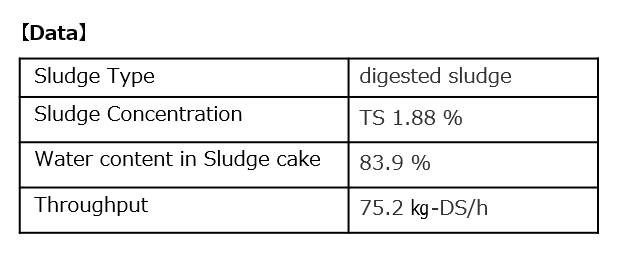 Flow Diagram

Feel free to contact us for any inquiries
about sludge treatment and wastewater treatment.
Inquiries about Products, operation instructions, troubleshooting and repairs
Sludge Dewatering Press & Thickener
Sludge dryer & sludge dewatering and fermentation system
Water Treatment Chemicals
Other Products
Inquiry by Phone

+81-45-540-8580

Weekdays 9:00~17:00