Let it does job for you! VOLUTE™ frees operator from maintenance.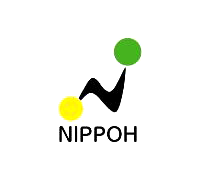 Nippoh Chemicals CO.,LTD. (Japan)
Problem
Operators had to make frequent check-up and maintenance with the existing belt filter press before introducing the VOLUTE™ Dewatering Press. Sludge condition changed time to time that dilute sludge often spilled over from the side of filter cloth, making operators to clean up machine every three hours.
AMCON's offer for a solution
Management recognized inefficiency of frequent operator work with existing machine, decided to improve sludge management process. The VOLUTE™ Dewatering Press proved its advantages soon after installation. Self-cleaning system required much less operator attendance and maintenance job, compared to the belt filter press. The VOLUTE™ Dewatering Press is automatic operation capable that operators only need to check sludge condition and operation once a week. Company is now able to relocate time and labor to more productive work.

Feel free to contact us for any inquiries
about sludge treatment and wastewater treatment.
Inquiries about Products, operation instructions, troubleshooting and repairs
Sludge Dewatering Press & Thickener
Sludge dryer & sludge dewatering and fermentation system
Water Treatment Chemicals
Other Products
Inquiry by Phone

+81-45-540-8580

Weekdays 9:00~17:00