The VOLUTE™ Dewatering Press Purchased Repeatedly, Plays a Very Important Role at a Tofu Factory.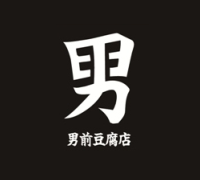 Otokomae Tofu Inc. (Japan)
Problem
Otokomae Tofu Inc. develops, manufactures and sells Tofu (Soybean Curd), with impressive product names. They installed the second VOLUTE™ Dewatering Press in their Kiyosato factory, following the first one installed in their Kyoto factory. We interviewed the responsible person to take care of the whole wastewater treatment plan to ask the reason why they have become our repeater.
AMCON's offer for a solution
The responsible person had an experience to use a belt filter press. When the company was considering installing a sludge dewatering equipment in Kiyosato factory, he recommended that they install the Volute as well as Kyoto factory. "The reason why we installed the VOLUTE™ Dewatering Press again is its easy maintenance. In case of a belt press, we had to clean it up every day, every after we stopped operation. If we left dry sludge in the equipment, cake solids content would be lower. To make it worse, we had to operate the equipment 20 hours per day, with lower cake solids content. On the other hand, the VOLUTE™ Dewatering Press takes only 15 minutes per week in summer and 30 minutes even in winter to maintain it. The operation is stable and operation time is only 8 hours per day. Simple and effective."

When we were listening to his detail explanations going around in their wastewater treatment plant, it turned to the time to discharge supernatant. The crystal water is touching. Without any strong odor, he said smiling, "We could achieve this depending on our management." It is our most pleasure that the VOLUTE™ Dewatering Press could serve our clients.

Feel free to contact us for any inquiries
about sludge treatment and wastewater treatment.
Inquiries about Products, operation instructions, troubleshooting and repairs
Sludge Dewatering Press & Thickener
Sludge dryer & sludge dewatering and fermentation system
Water Treatment Chemicals
Other Products
Inquiry by Phone

+81-45-540-8580

Weekdays 9:00~17:00