Dewatering low-concentration sludge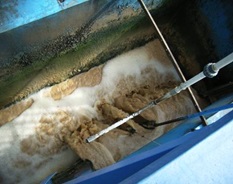 Manufacturing Plant of Synthetic Fiber Materials in Indonesia
Problem
Before installation of VOLUTE™ Dewatering Press, they threw cake into their dryer after dewatering by their belt press . Drain of Synthetic Fibers purified from oil was not suitable for micro-organisms and was low MLSS. In addition , sludge concentration from thickening tank was quite low(6,000mg/L). So, Water content in Sludge cake became 92% by belt press machine. Because of throwing the soft sludge like Tofu, the load was pretty high.
AMCON's offer for a solution
Since VOLUTE™ Dewatering Press adopted the unified structure that serves two functions, thickening and dewatering in the single machinery, the low concentration sludge can be dewatered. The drum filter, because of the clog-free, realizes higher speed of filtering phenomena per filtering area as compared to the methods, and the sludge is instantly thickened by gravity. They can constantly throw sludge into the dryer by installation of VOLUTE™ that can keep 85 % of water content so easily.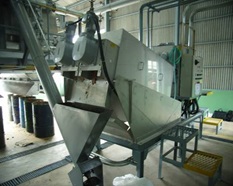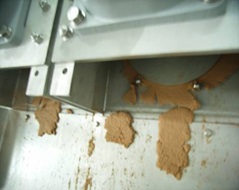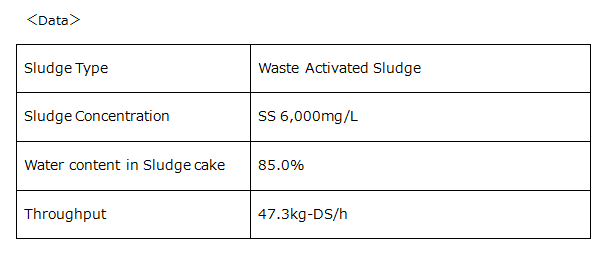 Feel free to contact us for any inquiries
about sludge treatment and wastewater treatment.
Inquiries about Products, operation instructions, troubleshooting and repairs
Sludge Dewatering Press & Thickener
Sludge dryer & sludge dewatering and fermentation system
Water Treatment Chemicals
Other Products
Inquiry by Phone

+81-45-540-8580

Weekdays 9:00~17:00