VOLUTE DUO™ dewaters highly fibrous sludge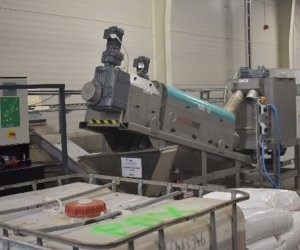 Ecological stretch film factory in Poland
Problem
This recycling plant, where plastic films for agricultural and industrial use are produced, dewaters a very fibrous sludge. This type of sludge contains up to 5 cm long plastic pieces which is making this sludge problematic to dewater. The pilot unit RVP-241 dewatered this highly fibrous sludge without any problems thanks to its patented double-cutting movement of the rings. The previous sludge dewatering equipment blocked after a few minutes of operation.
AMCON's offer for a solution
It was the customer´s wish to minimize the sludge volume as much as possible. Considering the unstable properties of the sludge, the customer was very satisfied we can provide a solution that will smoothly dewater this tricky sludge. Because the factory was not in a full operation yet, there was not enough sludge produced for a long-term VOLUTE DUO™´s dewatering test. However, the performance of this type of machine persuaded the customer it will solve the facility´s sludge dewatering problems and will ensure stable and low maintenance operation.
In the end, the customer decided for VOLUTE DUO™ dewatering press, model RVP-501, to be installed on site.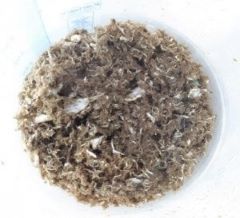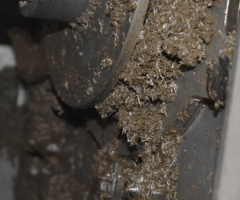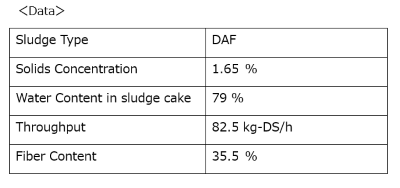 Feel free to contact us for any inquiries
about sludge treatment and wastewater treatment.
Inquiries about Products, operation instructions, troubleshooting and repairs
Sludge Dewatering Press & Thickener
Sludge dryer & sludge dewatering and fermentation system
Water Treatment Chemicals
Other Products
Inquiry by Phone

+81-45-540-8580

Weekdays 9:00~17:00