Achieving 24% DS content at maximum and improvement of filtrate quality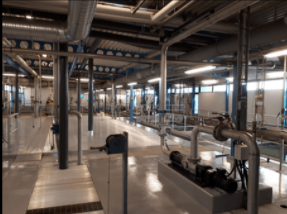 Boxholm WWTP in Sweden
Problem
This municipal wastewater treatment plant uses activated sludge process.
Waste activated sludge was treated by centrifuge and was facing law DS content and filtrate quality.
AMCON's offer for a solution
Pilot test result convinced the customer to get better result and more easy operation can be expected for Volute.
Now customer is very satisfied with Volute performance which is achieving 24% DS content at maximum and improvement of filtrate quality.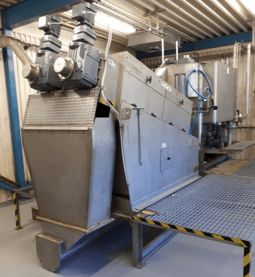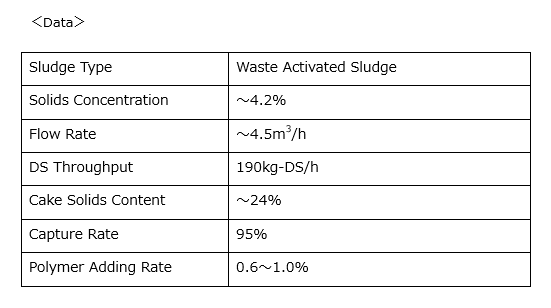 Feel free to contact us for any inquiries
about sludge treatment and wastewater treatment.
Inquiries about Products, operation instructions, troubleshooting and repairs
Sludge Dewatering Press & Thickener
Sludge dryer & sludge dewatering and fermentation system
Water Treatment Chemicals
Other Products
Inquiry by Phone

+81-45-540-8580

Weekdays 9:00~17:00