Small footprint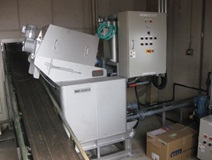 Food Processing Plant
Replacement
Small footprint
Meat processing factory in Japan
This factory had used multi disc type dewatering equipment for long time; however, they had been facing problems such as aging and lack of throughput of the equipment. Due to a limited space for the dewatering equipment, they were looking for compact dewatering equipment with larger capacity.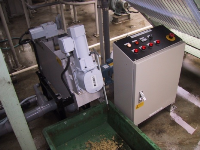 Reduction of industrial waste disposal cost
Wastewater Treatment Plant
Small footprint
Septic Tank in Ukraine
In the year of 2004 in Ukraine, there was no compact sludge dewatering equipment suitable for small-scale wastewater treatment facilities like septic tanks. As for septic tanks, it had been common that liquid sludge was disposed by tanker truck and delivered to central sludge dewatering facilities for post treatment. For that reason, the annual sludge disposal cost was extremely high, which had been a major issue among user and maintenance service company.
Sludge Dewatering Press & Thickener
Sludge dryer & sludge dewatering and fermentation system
Water Treatment Chemicals
Other Products
Inquiries about Maintenance of plumbing systems for residential and commercial buildings
Inspections of facilities
Repairs of water supply and drainage systems
24-hour maintenance
Drainage cleaning
Drinking water storage tank cleaning
Drain tank cleaning
Inquiries about Water quality testing & various environmental analyses
Drinking water, bathtub water and other water quality testing
Wastewater and soil analysis (measurement certification business)
Hygiene testing (swab test)
Inspection of private waterworks
Air quality measurement
Radioactivity measurement
Sale of large business-use water filters and household water filters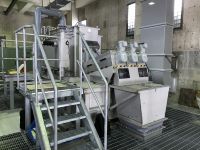 No need to change operational settings even when sludge concentration fluctuates
Sewage treatment plant in Japan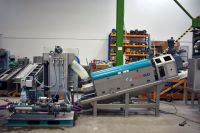 From zero treatment to the best sludge treatment experience
Plastic recycling factory in the Netherlands