Our partner presents VOLUTE at ACODEL 2015, COLOMBIA
Our partner (Equimar Gomco. S.A. de C.V.) is proud to be exhibiting Volute at "ACODAL 2015", which will be held in Santa Marta , Colombia from September 9 / 2015
Volute dewatering press will be exhibited and they will introduce you our products.
Please do not miss this great chance to see Volute Dewatering Press.
We are very looking forward to seeing you at our booth.
【Information about ACODAL 2015】
Location : Estelar Hotel Convention Center Santa Marta, Colombia
Date : September 9, 10 and 11/2015
ACODEL 2015 here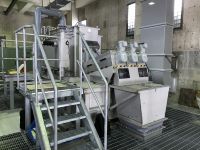 No need to change operational settings even when sludge concentration fluctuates
Sewage treatment plant in Japan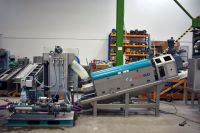 From zero treatment to the best sludge treatment experience
Plastic recycling factory in the Netherlands