Sludge Thickener
Sludge thickener equipped with VOLUTETM technology. The self-cleaning mechanism for clog prevention enables constant and stable sludge thickening to be performed over a long time.
VT Series
Thickener VT series thickens sludge with concentration of 1% or less to that with a concentration of 4 to 6%.
This mechanical thickening will constantly produce stable thickened sludge, which is difficult with gravity thickening.
It is possible to install as pre-thickener for your existing belt press or centrifuge to improve their dewatering performance.
Furthermore, even in some facilities where the dewatered cakes are not easily transported, the volume of sludge to be disposed of can be reduced by thickening and yet it is still easily transported (pumped) as it is still in liquid form.
Throughput
Recommendations
Polymer Coagulant
Hybrid V Series

Officially recommended polymers for VOLUTETM Dewatering Presses and Thickeners
Polymer Make-up System
AF/AP Series, Polymore

For labor saving in sludge treatment
Feel free to contact us for any inquiries
about sludge treatment and wastewater treatment.
Inquiries about Products, operation instructions, troubleshooting and repairs
Sludge Dewatering Press & Thickener
Sludge dryer & sludge dewatering and fermentation system
Water Treatment Chemicals
Other Products
Inquiry by Phone

+81-45-540-8580

Weekdays 9:00~17:00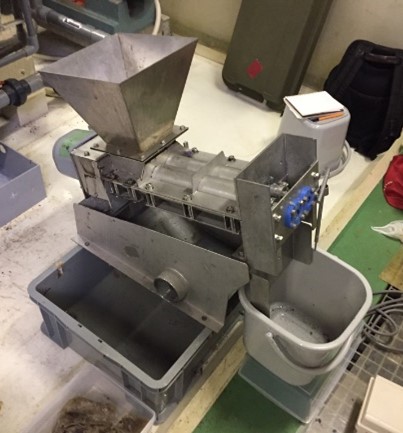 Improving the working environment by dewatering waste dry film photoresist
Semiconductor package manufacturing plant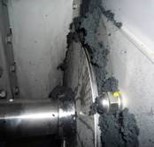 Effectiveness in dewatering of digested sludge generated by the biomass process
Food factory in Japan