Case studies and testimonials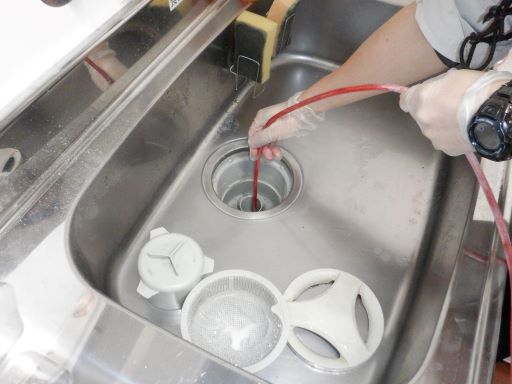 Maintenance of plumbing systems/emergency maintenance support
Customer comments on general drain cleaning
Hotel/Inn

Apartment

Commercial facility/Building

Detached house

Cleaning service of plumbing systems

Drain cleaning of detached residences
What is drainage pipe cleaning"?
Building sewerage facilities include drainpipes that drain used water into the public sewage system. These drainpipes may be rainwater pipes that channel rainwater from roofs and balconies, sewage pipes that channel sewage from toilets, and general drainpipes that channel domestic wastewater from baths, washing machines, kitchens, and other facilities.
Drain cleaning involves removing material that clogs the drains, and cleaning the inside of the pipes to prevent the accumulation of dirt. In particular, general drainpipes that carry domestic wastewater easily become clogged with food scraps, oil, hair, etc. It is standard practice for condominiums and other medium- to high-rise residences to have "drainage pipe cleaning" performed once a year. Here are some comments from our customers who received our "general drainpipe cleaning" service which cleans mainly kitchens, washbasin and bathroom drains, laundry drains, and associated outdoor buried drainpipes of condominiums, detached houses, hotels, and tenant buildings.
・Owner of a 10-year-old detached house
I'm very satisfied with the meticulous cleaning you do. Before cleaning, I was having trouble with the drain in my kitchen, but after the cleaning, water flowed through the bad kitchen drain much better, so I'm very happy indeed.  I'd like to ask for your help again.
・Owner of a tenant building
I had the drains cleaned by another company, but I was having trouble with the drains not flowing properly again in less than a year. When I asked AMCON, the workers were very efficient and cleaned every nook and cranny. Afterwards, everything flowed through the drains very smoothly.
・Chairman of the management association of a 30-year-old condominium
I can't wait for the day when AMCON comes every year to clean out the drains. We ask them to clean out the drainage pipes once a year, and we're very happy that we can spend another year with comfort!
Please feel free to contact us at any time to discuss any problems you may be having with your drains.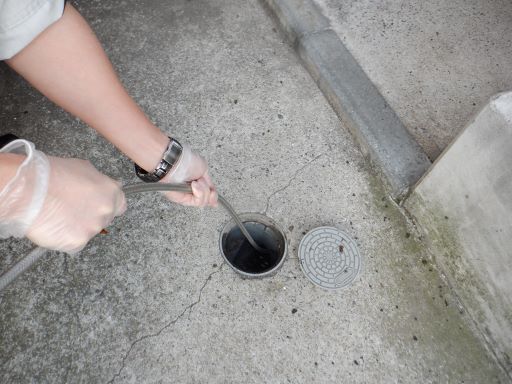 Introduced product/Service/Inspection menu