Drain Cleaning Of Detached Residences
Leave The Cleaning Of
Hard-To-Reach Areas To Professionals.
Drain Cleaning Of Detached Residences
Drain outlets of kitchens, washstands, washingmachines, bathrooms, etc., andmanholes on site…
Even if you are diligent about routine cleaning, it is difficult to take care of drainpipes. We recommend that the drainpipes be cleaned by a professional before you face problems such as foul odor, clogging, and pest infestation. For comfortable use, it is preferable to clean the drainpipes once every three years.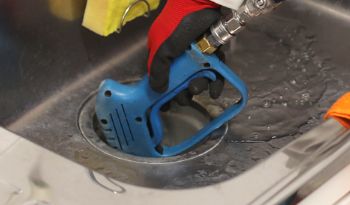 Kitchen, Washstand, Bathroom
Kitchen sinks are prone to the accumulation of leftover food and grease. Oily soils stuck to the inside of the drainpipe gradually harden and new oil also gets stuck there, which gradually blocks the flow of water. Sticking hair and soap scum are often found in washstands and bathrooms. Our professionals will remove these clogs using a high-pressure cleaner.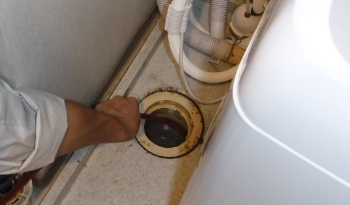 Washing Machine Drain Outlet
Drain outlets are often hidden by the washing machine. Although these areas are difficult to clean daily, they are prone to accumulation of fiber waste and other debris and become a source of foul odors and mold. We also offer suggestions on how to clean these areas by customers themselves.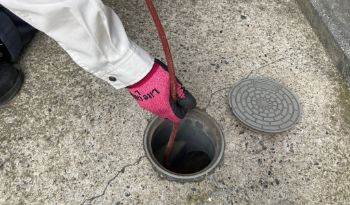 Manhole On Site
Manholes on site are connected to a sewerage pipe. Over the years, tree roots, soil, and other debris can enter through gaps in manholes, which blocks the flow of water and causes clogging of indoor drains. To prevent this, we recommend that you check the inside of manholes regularly and clean them carefully as with indoor cleaning.