Case Study "Sewage treatment plant in Japan"
We are pleased to announce that a case study "Sewage treatment plant in Japan" has been added.
This sewage treatment plant was planning to renew its dewatering machine due to aging of the existing centrifuge.
After installation of the DW series, its' control corresponding to concentration fluctuation enables operation with consistent dry cake production
and quality filtrate without having to change the operation settings each time the sludge concentration fluctuates.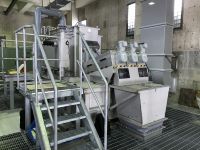 No need to change operational settings even when sludge concentration fluctuates
Sewage treatment plant in Japan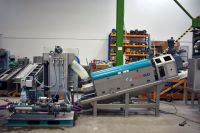 From zero treatment to the best sludge treatment experience
Plastic recycling factory in the Netherlands