Case studies and testimonials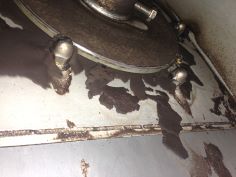 Sludge treatment equipment/water treatment chemicals
Our big models can dewater huge amount of sludge during summer months.
Juice Producer in France
Sludge dewatering press

Food Beverage

Operation management man-hour reduction

Replacement of dewatering machine

User testimonial
Juice Producer in France
After a successful pilot test has been carried out, AMCON successfully installed one of our big models, ES-351 in the Juice factory in France. Although they had been using a belt press until then, they were not satisfied with its performance and they were always looking for an alternative solution for their sludge dewatering until they found VOLUTE™ Dewatering Press.
Customer's comments
"Due to a strong seasonality of our production we were struggling to dewater huge amount of sludge during summer months. Our former belt press allowed only 8 hours operation per day as the presence of operator was necessary. Also the water consumption was huge and throughput wasn't enough for our site. So we decided to replace our belt press with another technology which will allow us to treat conveniently all the sludge during summer months. Since we started using VOLUTE™ Dewatering Press which can operate 24 hours unmanned we are able to treat all the sludge and also we don't have problem with overfeeding our storage tank. Water consumption is extremely low and throughput around 85kg-DS/h is much higher than we were achieving with belt press."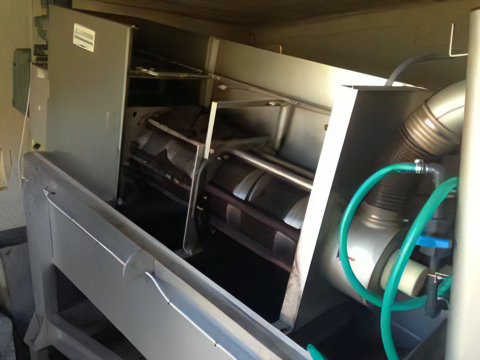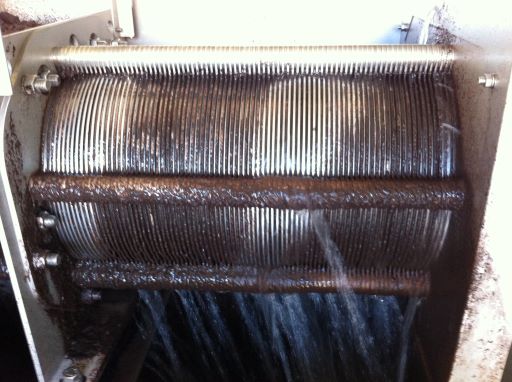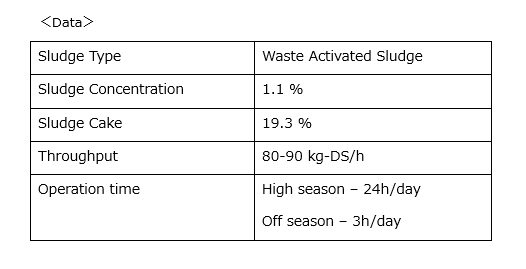 Introduced product/Service/Inspection menu