Case studies and testimonials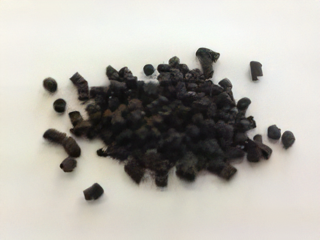 Sludge treatment equipment/water treatment chemicals
Recycle sludge without dumping! Reduce the sludge disposal costs to zero!
Ginoza Village Matsuda Clean Center in Japan
Sludge dewatering and fermentation

Rural community sewerage

Industrial waste disposal cost reduction
Ginoza Village Matsuda Clean Center in Japan
Their problem
Located roughly in the middle of the island of Okinawa, Ginoza, the Village of Water, Greenery, and Sun, is recognized as Okinawa Prefecture's mango production center. There are currently four rural community sewerage treatment plants, three of which have installed Dell Compo, a sludge dewatering and fermentation system.
Before introducing Dell Compo, sludge generated at the treatment plant was transported as liquid, but due to high treatment costs, they were considering the possibility of application of sludge to agricultural land.
AMCON's solution
The installation of Dell Compo DC-2000 has made it possible to apply sludge to agricultural land. The sludge generated at Matsuda Clean Center is dewatered to a moisture content of 80.6% by the VOLUTE dewatering machine mounted in Dell Compo, and then adjusted to a moisture content suitable for fermentation in the drying drum. This dried sludge is fed into the fermenter adjusted to approximately 70°C, and then discharged as fermented sludge with a moisture content of 47.9% after about three weeks.
The discharged fermented sludge is now utilized by local residents as sludge fertilizer to be spread on green farmland. This has reduced the cost of sludge disposal, which used to be costly to dispose of, to zero.
As the machine provides stable processing and requires little maintenance, the person in charge of the Clean Center says, "The machine is even better than I expected".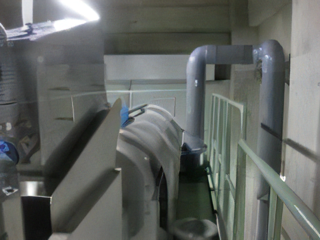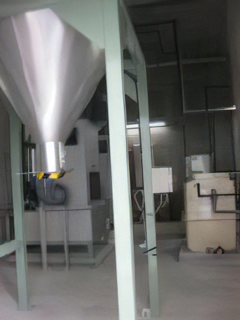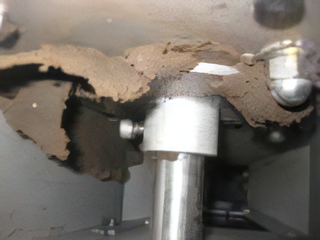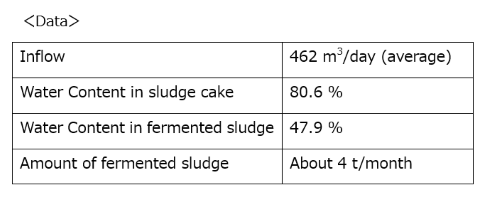 Introduced product/Service/Inspection menu