Case studies and testimonials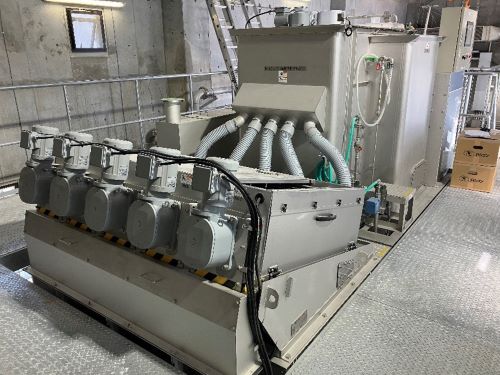 Sludge treatment equipment/water treatment chemicals
VOLUTE™ reduces the burden of maintenance work by vastly simplifying wastewater treatment process!
Ieshima Sewage Purification Center in Japan
Sludge dewatering press

Sewage treatment

Operation management man-hour reduction

Small footprint

Replacement of dewatering machine

User testimonial
Ieshima Sewage Purification Center in Japan
VOLUTE™ DW series is one of, our sludge dewatering press certified by Japan Sewage Works Agency as the New Technologies Category 1. It has been adopted by Ieshima Sewage Purification Center located in Himeji city, Hyogo prefecture, Japan.
The customer had previously been processing their excess sludge by first mechanically thickening it and then dewatering it by using a belt-press as dewatering device.
Our VOLUTE™, on the other hand, is capable of dewatering sludge with the concentration as low as around 0.2% (TS). This technological edge enabled our customer to switch over from the conventional process flow to a much simpler one where VOLUTE™ takes in the sludge directly from the aeration tank, without the thickening and storaging process. This switchover makes it far easier for our customer to maintain and manage the dewatering system, which was the key reason behind their decision to introduce VOLUTE™.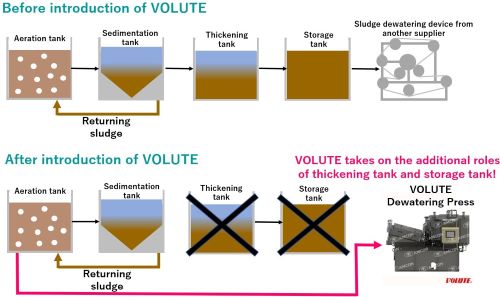 Back when the customer was using the belt-press dewatering device, it took nearly one hour for them to cleanse the machine upon finishing the daily operation.
Now because VOLUTE™ has made the cleansing process unnecessary,
we received positive feedback from our customer saying:

"This has made the maintenance work a lot easier."
"This is making a big difference because now we can keep on processing the sludge until the last minute"
to name but a few.

Also, the control panel which is equiped with VOLUTE™ offers a touch-screen interface, a user friendly feature that allows the operator to easily get a grasp of the flow rates of the sludge, polymers, etc. as well as machine conditions.
Owing to its built-in thickening mechanism, DW series could boasts the throughtput twice as much as its predecessor series comparing the same model.
DW series is a purpose-built product line for use in sewage treatment plants. We also have GS series for customers who run food processing plants, machine factories, etc.

Should you wish to:
i) dewater larger amounts of sludge than normally expected wiht the limited space from or:
ii) feed the sludge straightly out from the aeration tank,
it is advisable to consider introducing the DW series or the GS series to your facility.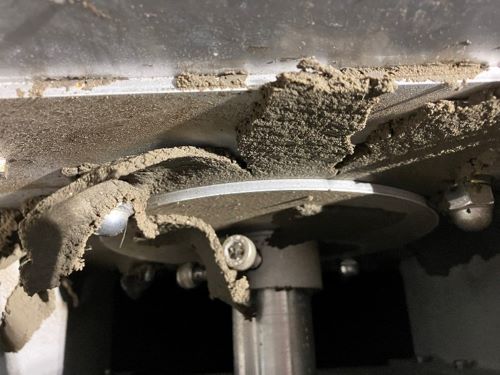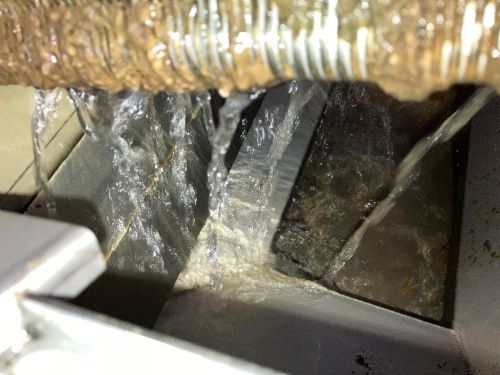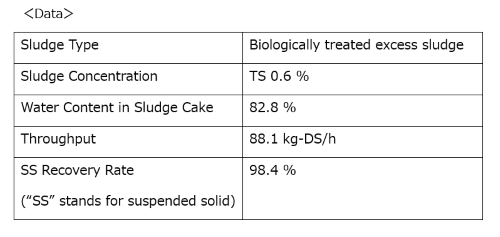 Introduced product/Service/Inspection menu