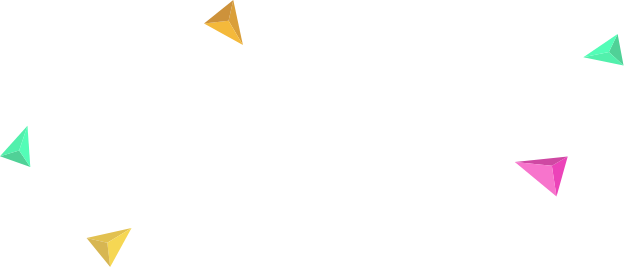 Message
Message to Job Seekers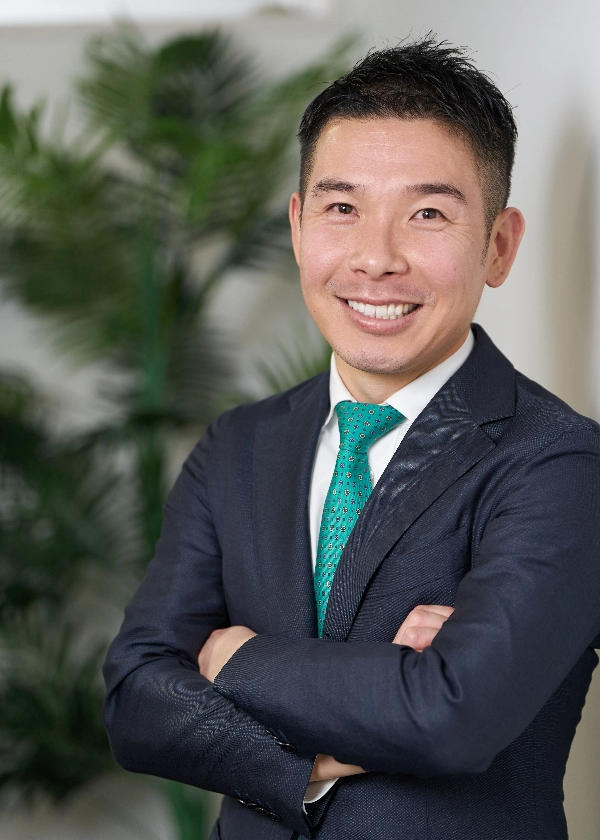 「What is "the company that fits me?" Even if you establish your own company, it is difficult to achieve it perfectly. However, there are many possibilities for you to change the company.
What can you do? We invite you to bring your stimulating new ideas and energy to our company.
We look forward to the synergy of all your talents.
What we expect of employees
Let's keep doing it and have fun!
If you have an idea to improve our work, please share! Let's do it and have fun.
Take the initiative and pave the way. It is you who make your work fun.
Be creative in any job you are involved in.
Do work that makes people say "Wow."
Be creative with your perspective that others may not have.
Always seek to make the current situation better, and achieve changes through a series of small improvements.
Big changes start with small steps. If you feel something is wrong, try to improve it, even if it is a small thing.
By taking charge of the job, you can make it better. Let's make it happen.
Every experience leads to your source of power.
It is a pity to retreat into your shell unconsciously and miss out on growth opportunities.
Don't miss the opportunity for experience to broaden your horizon.
Every experience provides an opportunity for personal growth and a source of power.
As time passes and you look back, you will realize that there is no such thing as a wasted experience.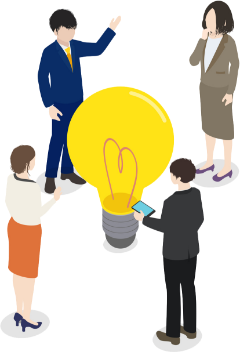 AMCON's goals
In each of our business areas, we want to deliver to as many customers as possible distinctive products and services that make our them say "wow". My vision is that the company and its employees will grow naturally as a consequence of them continuing to provide amenity and conveniences to the society while enjoying their work…". We will continue to "challenge and creativity" so that we can grow into such a company.

Interview with the Division Manager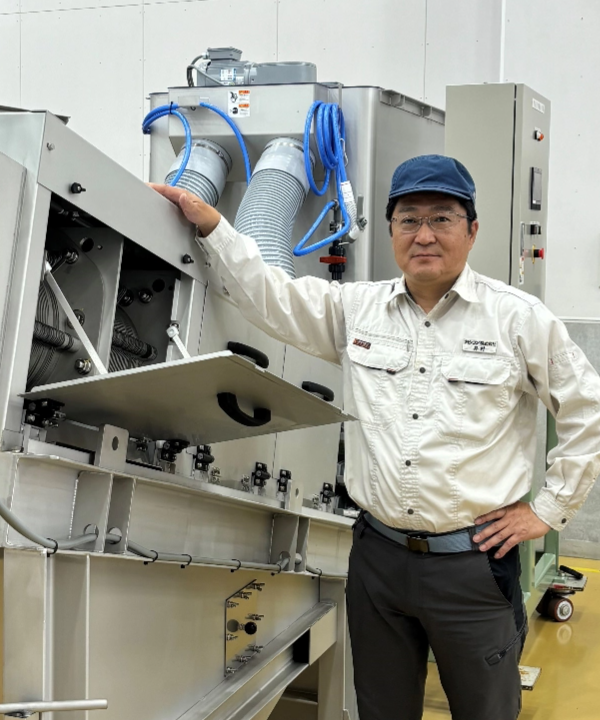 VOLUTE division manager
Key values of the business
I want AMCON to be a manufacturer that delivers "peace of mind" to our customers in every situation. To achieve this, it is essential that we grow. I believe that we can acquire skills that can truly be put to use if we take an interest in a variety of things, see it as something that will benefit you, and do your research rather than making excuses such as "I have never experienced this" or "I cannot understand."
I am striving every day for us to become a group that can fully utilize the collective power of our skills for the benefit of our customers and to continue to be an organization that can consistently deliver "peace of mind" to them.
Prospects of business
In Japan, infrastructure has been well-developed, and it is difficult to develop a new market here without ingenuity. On the other hand, there are still many potential customers overseas who are installing sludge dewaterng equipment for the first time, and there is a wide industries to pioneer. However, the price competition it tougher overseas, and it is not easy to develop a new market there either.
Depending on the characteristics of each market, we have tried to achieve growth in teamwork with our subsidiaries and alliance partners. In addition to existing products, we also focus on developing new products related to wastewater treatment. We will continue to take on the challenge of expanding both domestic and overseas markets by becoming a manufacturer that can provide amenities and convenience beyond expectation.
Desired mindset
It is an interesting environment for those who are looking to take on new challenges and expand their job scope. Because we are a small organization, we also place importance on cross-divisional activities, sometimes forming task teams across divisions. We are looking for people who are attracted by, and feel satisfied with this workstyle that is not restricted by their job description.
Another advantage of our company is that people around you are very supportive to you if you are proactively taking new challenges. Regardless of age or positions, we evaluate people with independence and proactivity.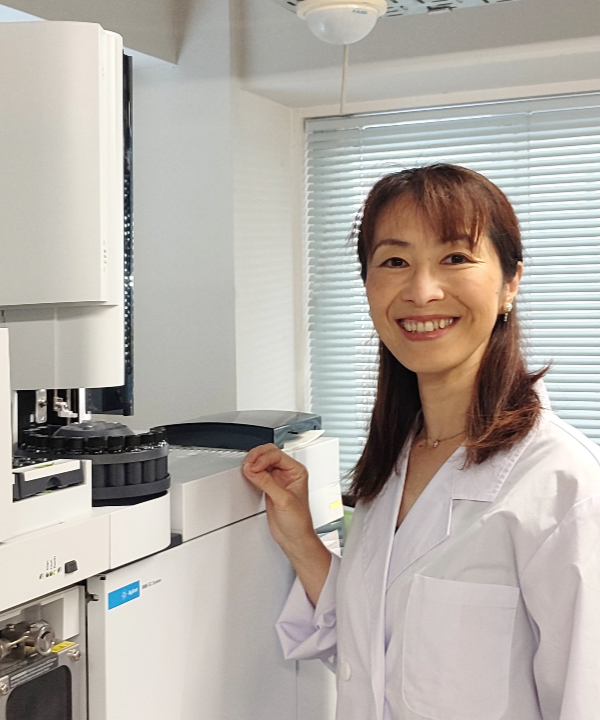 Analysis division manager
Key values of the business
I value work that is appreciated by our customers. It's not that I work to get appreciated, but that I want to work for the benefit of our customers. That is the most valuable thing for me.
In addition to do only the requested analysis, I try to "recognize what our customers want to know when they are in trouble." In this situation, "providing them with the best solution, and proposing a breakthrough" are the key that leads to customer satisfaction.
Moreover, I would like to create a department that values human connections, not only with our customers but also with our employees.
Prospects of business
Currently, the focus is on water quality analysis, but we will also focus on air and soil analysis. We need to polish our skills not only in the laboratory but also skills that are required on a customer site.
All of our team members actively take tests for cetification to further improve their skills so that they can meet a wider range of request from our customers. We will also appropriately respond to changes in laws and regulations regarding inspection items and methods. We have the qualifications and equipment to conduct analysis, and will further expand the range of services we offer.
Desired mindset
In large companies, responsibilities may be divided into detailed sections by type of device or analysis item, but our inspectors are in charge not only of analysis work but also of sales and documentation.
Customers are often surprised that they can talk directly to inspectors and get on-site advice. By handling the whole process of the work, inspectors themselves can work more independently, understanding the meaning of the analysis they are performing and the range of services in which they can contribute to our customers.
I want to work with people who are willing to gain experience in a variety of areas rather than being satisfied with just one skill, and who are attracted to an environment where they are directly appreciated by customers.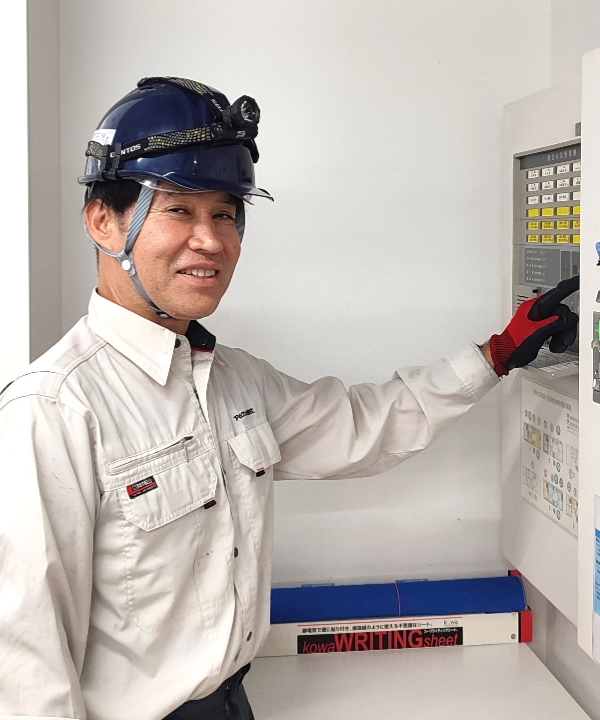 AMCON 24 division manager
Key values of the business
I believe that our mission is to provide high-quality services that will satisfy our customers.
In this mission, I'd like to emphasize the ability to perform not only the work itself but also attitude that does not neglect basic behavior as an adult. For example, exchanging greetings and being punctuate, which are a matter of course, would be the starting point of every work.
I always ask our members to consciously incorporate their pleasant experience in receiving services, whether at work or private life, into their behavior at work.
Prospects of business
I am focusing on improving the skills of the entire division so that we can perform in-house construction work that was previously outsourced to subcontractors.
Due to technological innovations and changes in the market, the work environment has changed over the years. I believe that what we gained by consistently tacking issues in more specialized fields will become valuable assets for each of us, which in turn will broaden the enjoyment and scope of our work, leading to improved services and profits. I aim that this Division will be a group of service personnel who can not only respond to our customer's requests but also recognize their potential needs and provide solutions.
Desired mindset
We are in the service industry and I would like to work with energetic persons. In addition, I believe that flexibility is also necessary because on-site work often involves irregularities and requires a flexible response in many situations. While industry experience is preferred, we'd like to welcome not only those who want to "develop a good manual skill set" but also those who are willing to "sincerely deal with customers and improve their constructio skills." If anyone wants to contribute to the maintenance of the living environment of buildings, let's work together.

I drew the portraits of the president and three division heads!
AMCON 24 division employee
Interview with Senior Employees
We at AMCON believe that the growth of each and every employee is the source of our ability to continue to provide optimal solutions to our customers. We aim to develop human resources who will steadily learn, think, understand, and create new value one step at a time. Our goal is to develop human resources who can "provide amenity and convenience beyond expectation."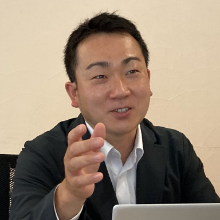 Domestic sales
Joined in 2004 Department of Economics
I was interested in environmental business.
I was intrigued by the president, who said brightly with sparkling eyes that sludge dewatering presses have the potential for further growth and can contribute to society on a global scale.
What do you find challenging or what have you gained from AMCON?

It is rewarding to hear directly from our customers. When customers are satisfied with and thankful for our work after their problems are solved, I feel happy that I'm doing this job although it's very hard. It is my principle to be firmly committed to our customers while being profit-conscious. My job is to identify customers' needs and propose technical solutions in collaboration with other departments, so I believe I have acquired not only overall knowledge but also the ability to communicate my expertise in an easy-to-understand manner and a coordination skill.

Future goals

Sludge dewatering is performed at the end of the process in the wastewater treatment. However, we are constantly updating our expertise in wastewater treatment and the industry, as some of our customers' problems can be attributed to the wastewater treatment in the upstream process. I would like to continue my steady effort to gather information and research, as trivial things, including small conversations among members, can offer a clue to the solution.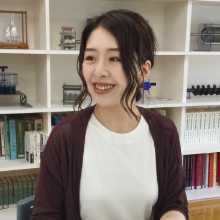 Overseas sales
Joined in 2021 Department of Global and Regional Studies, majored in America
I wanted to work using English I had learned at university.
AMCON's products are deployed in various industries around the world and can contribute to the environment, which made me aware of high potential and excitement in the company, prompting me to join the company.
What do you find challenging or what have you gained from AMCON?

Seeing our products being used in remote areas of countries far away from Japan made me realize the importance of my work. It is difficult to perform well as a salesperson in English speaking environment, which I have longed for, because it requires knowledge of machinery, electricity, and industry in addition to English language skills, but at the same time, I find it very rewarding. In my previous job, I was mainly doing routine work, but now I am expected to identify issues and think and act on my own. The scope and intensity of the work change depending on my attitude. This interested me and changed my approach to work.

Future goals

First of all, I aim to become a salesperson who can stand on my own as a salesperson, not only providing product information, but also making new proposals and being able to deliver results through the filter of my originality and ingenuity. As I have more opportunities to make presentations in person, I am learning daily how to design and deliver proposals by trial and error.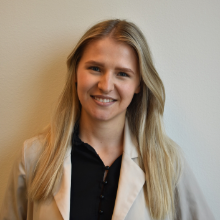 Sales (AMCON, Europe)
Joined in 2021 Department of Faculty of Environmental Engineering, majored in Chemistry and Biotechnology
I was always interested in the wastewater treatment industry and wanted to work in an environment where I can acquire new knowledge.
I joined the company because there was an opportunity to work internationally even within the Czech Republic.
What do you find challenging or what have you gained from AMCON?

I have good relationships with our customers and sales partners, which motivates me. I am proud to be a member of the company working with positive-thinking colleagues. Currently, I am learning anew the importance of teamwork and personal responsibility. I love the corporate culture where the whole team rejoices over and celebrates a job well done. On the other hand, I also learned to openly share difficult tasks with others and take responsibility for how I handle them. I believe that I need to be flexible about taking on any challenge.

Future goals

My goal is to become a person who has both the business skills and technical knowledge required in our company. I still receive follow-ups from senior staff during on-site demonstrations or trial runs, but I would like to absorb various things so that I can be completely independent soon.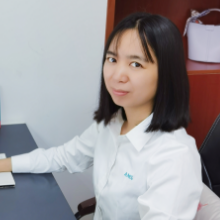 Sales planning (AMCON, China)
Joined in 2019 Majored in Literature
I was looking for a job that would allow me to utilize my previous experience as a sales assistant.
I joined the company because I thought I would be able to contribute to environmental protection through this company.
What do you find challenging or what have you gained from AMCON?

I feel a great sense of accomplishment when, serving as a starting point for team collaboration, I could perform the work smoothly.
While developing my work skills daily, it is very rewarding when I feel that I can be recognized for what I have accomplished.

Future goals

I would like to support many of our distributors to increase the number of contracts signed and to increase sales. I believe that the accumulation of such efforts will also enhance my value. While growing together with the company, I will continue to make humble contributions to environmental protection.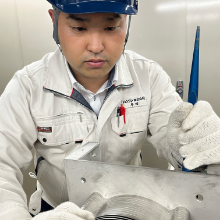 Technical services
Joined in 2014 Department of Law, Faculty of Law
I joined the company because I recognized the value in contributing to society through "water treatment" and "manufacturing."
What do you find challenging or what have you gained from AMCON?

I find it rewarding to hear customers say, "You have made my job much easier," or "Thank you," when I perform a pilot test of a sludge dewatering press or replace parts. I feel I'm connected to society through a large category of water treatment and find it meaningful to help others.
Through my work, I realize the importance of teamwork. Cooperation with various departments is essential even in the process of solving a single problem, so an open communication environment is really helpful.

Future goals

I would like to accumulate more knowledge and experience, and become a person who can contribute to society through water treatment and lead the company. To this end, I am studying for a certificate such as "pollution control manager" in parallel with my work.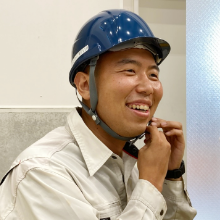 Production
Joined in 2018 Department of Engineering, majored in marine system engineering
I wanted to work on infrastructure projects where I can apply my knowledge of engineering.
After seeing a case from ODA projects in the Philippines, I decided to join AMCON for its high-level contribution to the society.
What do you find challenging or what have you gained from AMCON?

I work every day with a sense of pride that we are dealing with products that benefit society.
At a training in the design department, I was impressed when a part of which blueprint I had drawn myself for the first time was finished exactly as it should be. Manufacturing is often perceived as monotonous work, but in fact, every day is a repetition of challenges as we aim to work efficiently and with a high degree of perfection. I respect my seniors who pursue the accuracy and beauty of their work, and I find it rewarding to strive to get closer to them.

Future goals

I like the current environment where I can be involved in many tasks across departments and continue to enjoy working with a sense of purpose.
I myself want to be a problem solver. Accompanying a technical service trip is a great opportunity for me to see firsthand how the machines work at actual delivery sites and the operational flow including auxiliary equipment around . Currently, I am still in the process of connecting the dots of fragmentary knowledge within myself, but I would like to understand the product and wastewater treatment as a whole to solve problems.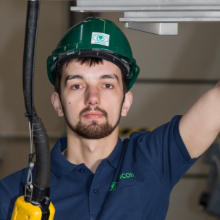 Production (AMCON, Europe)
Joined in 2015 Technical high school
I felt that joining this company would be a positive experience.
I joined AMCON because it seems to be a stably growing company.
What do you find challenging or what have you gained from AMCON?

I find it rewarding when I try something new. I find something new almost every day at work, and I'm always happy that there's something to learn.
The most important thing I have learned is to keep working as a team player. As a human being, I may make a mistake from time to time. However, if there are good team members around me, and I am a good member to them, it is not difficult for a team to take on a challenge, overcome it, and be successful.

Future goals

For me, this company, AMCON, "hits the mark." (My hobby is archery.)
I will continue to learn about "The way we work" (AMCON Europe s.r.o.'s guiding principle) and be a reliable employee for the company and a team member to turn to for my colleagues.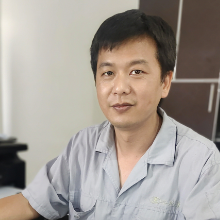 Production Management (AMCON, China)
Joined in 2010 majored in Industrial and Commercial Enterprise Management
I was always interested in manufacturing since school days.
I formerly worked as a site manager at an automotive parts plant.
I decided to join AMCON because of its potential of the business.
What do you find challenging or what have you gained from AMCON?

There is much to be gained through communication in the workplace. I find it rewarding to create better products with my colleagues and to feel that our customers trust and appreciate us.
Through practical experience, I deepen my understanding of products related to solid-liquid separation and improve my management skills as a leader of the production department. My growth is also valued by my managers, which has brought about a synergy with my private life and family.

Future goals

I would like to further improve my management skills and achieve results in terms of team development and production management. My main goal is not only to improve processes, reduce costs, and increase manufacturing efficiency but also to develop higher-performance solid-liquid separation mechanisms to provide our customers with products with diversity and versatility. I will continue to create "new values" by fully demonstrating our own ideas with our colleagues.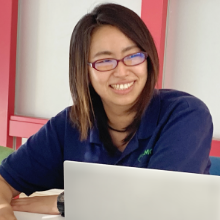 Procurement
Joined in 2009 Department of Environmental Health, majored in health and environment
I have been familiar with the field of water environment since I was a child, because of my father's job.
I was looking for a small to medium-sized water environment company where I can apply what I have learned in a wide range of fields. That's why I joined AMCON.
What do you find challenging or what have you gained from AMCON?

For about 10 years after joining the company, I worked in the technical service department and was directly involved with customers using our sludge dewatering presses at many sites. I'm in my second year in the Production Department and have a better eye for detail as we receive delivery of various parts that we ordered. By changing my position, I was able to gain a broader perspective by being exposed to the various situations surrounding our products and the workplace.

Future goals

I volunteer to participate in cross-departmental task teams and also conduct research on the effective use and selection method of water treatment chemicals. My goal is to expand our business from the traditional scope of a "manufacturer" that only makes and sells sludge dewatering presses to a more service oriented business. I had opportunities to grow by gaining perspectives from both sales and production, so I hope recruits will have the same experience.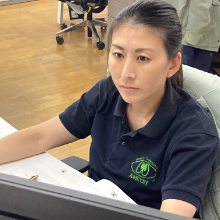 Production engineering/Quality control
Joined in 2015 Department of Arts and Sciences, majored in international relations
I decided to join AMCON because of my interest in environment-related job.
AMCON is delivering its unique technology for overseas market, which was appealing to me.
What do you find challenging or what have you gained from AMCON?

For the first 4 years after joining the company, I was in the Overseas Sales Group, where I was directly involved in commissioning services at overseas customer sites. Because of this, I still receive questions from customers about quality. There are many questions I could understand and make a judgement only because I make full use of my field experience. I believe I am making full use of my experience.
I feel a sense of pride as a backseat player, which is different from the joy of directly helping customers as a salesperson.

Future goals

The quality of processing and welding technology is profound and its scope is broad, so I'm engaged in my work while learning every day. Since my job is, like a fortress, to protect the product quality and the company brand by preventing product defects before they are shipped out, I carefully steer my team in accordance with the company's policies.
I'm working to ensure the quality in cooperation with our overseas production bases daily, but since the standards required for products differ between Japan and overseas, our goal is to build a system that can respond flexibly to these requirements.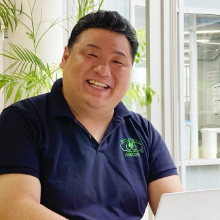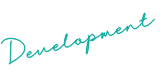 Design
Joined in 2002 Department of Engineering. Majored in mechanical engineering
I wanted to make use of the knowledge of fluid dynamics that I had learned at college.
I joined the company because I wanted to be involved in the water-related business.
What do you find challenging or what have you gained from AMCON?

I am very proud of the fact that the products I was involved in designing are widely used by customers, and I remember every detail of the projects I was involved in, down to the specifications and scenes. When trouble occurs, I went to the site with parts and handle modifications. Of course, it is best to avoid causing defects, but the experience of on-site service where there is absolutely no time to spare has nourished my body and soul as a designer. It helped me to develop the ability to consider based on what happened, incorporate the opinions of those around me, and solve problems.

Future goals

My goal is to create a new product to replace our main product, the sludge dewatering press. I'm currently involved in product design as a manager, but in the future, I would like to focus on development design as well, so I am working on new ideas every day.
It was in March of my senior year of college that my employment at AMCON was decided. I owe a debt of gratitude to AMCON for hiring me at the last minute, and I would like to repay the favor by contributing to the increase of the company's sales.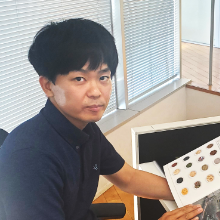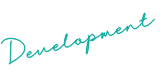 Development promotion
Joined in 2010 Department of Bioresource Sciences, majored in applied biological sciences
I wanted to make use of the knowledge of chemistry that I had learned at college.
I joined the company because I wanted to be involved in overseas business.
What do you find challenging or what have you gained from AMCON?

I find it rewarding to have been involved in all aspects of manufacturer operations, including planning, market research, design, procurement, manufacturing, quality assurance, sales, and after-sales service. The best part of my job is that I'm able to receive feedback directly from our customers and subcontractors to advance our projects and improve our products.
Here, in AMCON I can find an environment in which I can take on challenges on my own, rather than waiting for work to be given to me. Originally, I wanted to become a production specialist, but as I actively tried different things, I ended up with my current style.

Future goals

A good product can only be created through verification and discussion. By building a relationship of equal trust with customers and grasping the true needs through communication not only within the company but with those customers, I would like to continue to deliver products to the market that will make our customers truly happy when they chose our products.
To this end, while incorporating the opinions of specialists in each field, I always try to think and act proactively according to my criteria for judgment from the customers' perspective.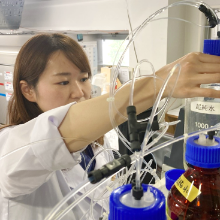 Analytical engineer
Joined in 2014 Life Sciences, Department of Bioresource Sciences
I studied organic chemistry, plants, nutritional chemistry, and microorganisms at the university..
I joined the company to put what I learned to work.
What do you find challenging or what have you gained from AMCON?

Here at AMCON, in addition to the knowledge that I learned from my experience, I can absorb knowledge from the stories of the senior employees around me. I usually take notes and research various cases to broaden the scope of my proposals to customers.
I also learned time management skills as I get involved not only in analytical work but also in other tasks such as office work and sales. Some tasks need to be carried out in cooperation with others, so I make arrangements considering the members and efficiency in the downstream process.

Future goals

My goal is to become a reliable analytical engineer who is the first person to be approached in case of trouble for people both inside and outside the company.
I strive to respond promptly to customers' problems, explain in an easy-to-understand way, make appropriate proposals, and handle problems calmly. I try not to miss opportunities to step up in my daily work."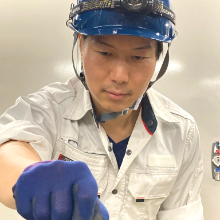 Equipment maintenance
Joined in 2016 modern Life, Department of Sociology
I was not particular about the industry or profession. I decided to join the company after seeing the atmosphere of the company and the employees.
What do you find challenging or what have you gained from AMCON?

I visit customers' houses in person to clean their places or solve their problems. I find it rewarding when I make them happy and receive direct feedback of appreciation.
When I was a student, I did not know at all about the equipment or construction, but on-site teaching from senior workers helped me to improve my knowledge. In addition, the manners and knowledge as a member of society that I acquired in the training program when I joined the company are very useful when having contact with customers.

Future goals

My goal is to be able to complete everything from emergency response to construction installation by myself. Since equipment maintenance involves different models and ages of components used, there is no such thing as "learn this much and you're done." Experience is of the utmost importance, so I'm willing to actively make suggestions necessary to protect the value of our customers' buildings and take on challenges with my experienced senior staff.
I want to keep expanding the scope of what we can handle, so I aim to improve the skills as the entire team.
"Create opportunities ourselves
to make life more interesting."