Specifications List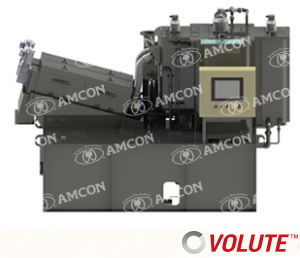 Sludge Dewatering Press (offered only in Japan)
DW Series
[offered only in Japan]
Model
Throughput
(kg-DS/h)
Dimensions(mm)
Total Power

Consumption(kW)

Weight(kg)
L
W
H
Empty
Operation
DW-201
10~14
3415
1930
2080
3.3
1800
3550
DW-202
20~28
3415
1930
2250
3.9
2000
4000
DW-203
30~42
4310
2300
2950
5.9
5100
11700
DW-204
40~56
4310
2300
2950
7.4
5300
12600
DW-205
50~70
4310
2300
2950
7.8
5500
13500
* Standard treatment amount is due to addition of polyiron and amphoteric polymer flocculant when the sludge concentration is TS0.2% or more.
Standard value when moisture content of dehydrated cake is 83%.

* The above processing amount is a guideline.
Please contact us for model selection as it depends on the sludge properties.

* Specifications are subject to change without notice.

* A separate general operation panel is included.
?
Feel free to contact us for any inquiries
about sludge treatment and wastewater treatment.
Inquiries about Products, operation instructions, troubleshooting and repairs
Sludge Dewatering Press & Thickener
Sludge dryer & sludge dewatering and fermentation system
Water Treatment Chemicals
Other Products
Inquiry by Phone

+81-45-540-8580

Weekdays 9:00~17:00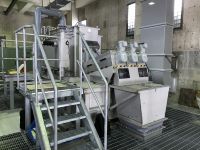 No need to change operational settings even when sludge concentration fluctuates
Sewage treatment plant in Japan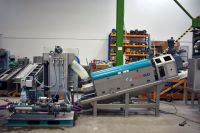 From zero treatment to the best sludge treatment experience
Plastic recycling factory in the Netherlands