Mobile Dewatering Truck
(offered only in Japan)
Mobile Dewatering Truck equipped with VOLUTETM technology. Dewatering with an automatic self-cleaning filter mesh enables stable constant dewatering without the need for flush water to prevent clogging.
MV Series
Mobile dewatering truck that provides all kinds of ancillary equipment required for dewatering.
It makes it possible to start operation immediately upon arrival of the truck, since all necessary items such as pumps, hoses, electric cables etc. are included.
Throughput
Recommendations
Polymer Coagulant
Hybrid V Series

Officially recommended polymers for VOLUTETM Dewatering Presses and Thickeners
Feel free to contact us for any inquiries
about sludge treatment and wastewater treatment.
Inquiries about Products, operation instructions, troubleshooting and repairs
Sludge Dewatering Press & Thickener
Sludge dryer & sludge dewatering and fermentation system
Water Treatment Chemicals
Other Products
Inquiry by Phone

+81-45-540-8580

Weekdays 9:00~17:00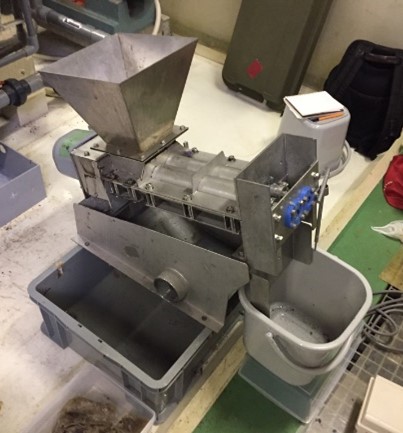 Improving the working environment by dewatering waste dry film photoresist
Semiconductor package manufacturing plant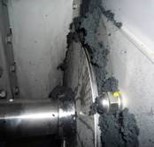 Effectiveness in dewatering of digested sludge generated by the biomass process
Food factory in Japan